Easter in Scotland isn't like Easter in England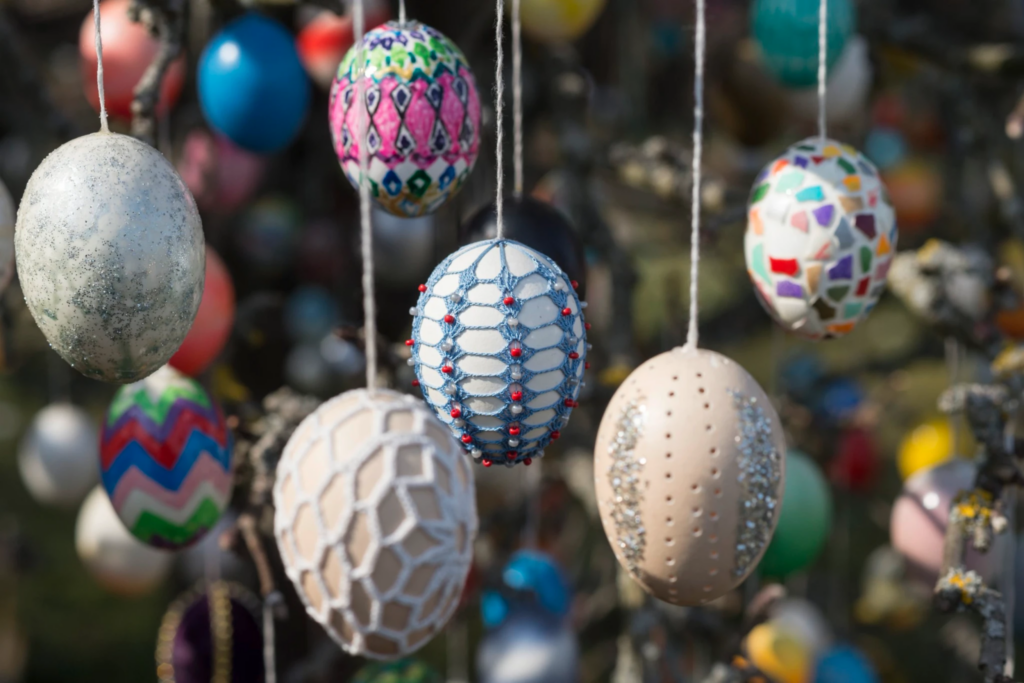 Despite living in Scotland for nigh on six years, this past weekend was actually the first that I have ever spent in Scotland. It's not really all that surprising – the first four years I was a student, and so had a Spring Break across Easter, and last year I took advantage of the holiday to visit my family. It did, however, mean that this year I really got a feel for Easter in Scotland – and it just doesn't compare to Easter back home!
The biggest Easter related problem for me was that I had to work on both Good Friday and today, both of which are bank holidays in England. Whilst I had to work both days because my office uses flexi-time (where bank holiday days are part of our overall holiday allowance, and need to be requested as holiday, rather than just closing the office) – Easter Monday isn't even considered a bank holiday in Scotland! Whilst most people I know (including most of my office, and Stacey) are still off, it feels odd to see almost all of the shops and banks open today.
Whilst I'm a little bitter about working over the long Easter weekend, I can't deny it was nice to sit and eat chocolate all day yesterday. I'm awful for seeing any holiday as an excuse to spoil Stacey (remember Valentine's Day?!) and Easter was no exception. I made my girl breakfast in bed on Sunday morning – poached egg, bacon and English muffins – and after a cuddle and a cup of tea, sent her off on a little Easter Egg hunt round the house.
I gave her the first clue, which lead to a mini chocolate egg and another clue; Stace found my clues pretty easy until she got stuck on one (which was hidden just inside our letterbox!) and started asking me for a hint – I wasn't going to help though! Eventually, she found the final clue which lead to our two Hamley's puppies and the main prize – a Hotel Chocolat Easter Egg! (Hotel Chocolat is a client of ours at work, and their chocolate is the best in the world, I swear. It's worrying how much money I've spent since they opened up an Edinburgh branch of their Hotel Chocolat stores!)
It was so nice to do something fun together, and I think Stace enjoyed our playful little hunt around the flat, but it still sucks that I'm now at work whilst she's sat at home watching daytime TV! Scotland's bank holidays still fail to make sense to me (St Andrew's Day, in November is a bank holiday – but it's always cold and often snowy! Who wants a bank holiday then?!) but I guess that's what I get for living north of the border…
I suppose I should stop moaning – I guess I do at least have chocolate to scoff and a pretty girl to cuddle once I get home tonight – and Hotel Chocolat have a sale on! Hope your Easter was just as chocolate and hot cross bun filled as ours.